On August 16, 2022, the "Filecoin Singapore Storage Provider Data Onboarding Workshop", co-hosted by GreaterHeat and the Filecoin Foundation, was successfully held at the Westin Singapore. The workshop was held at the Westin Singapore.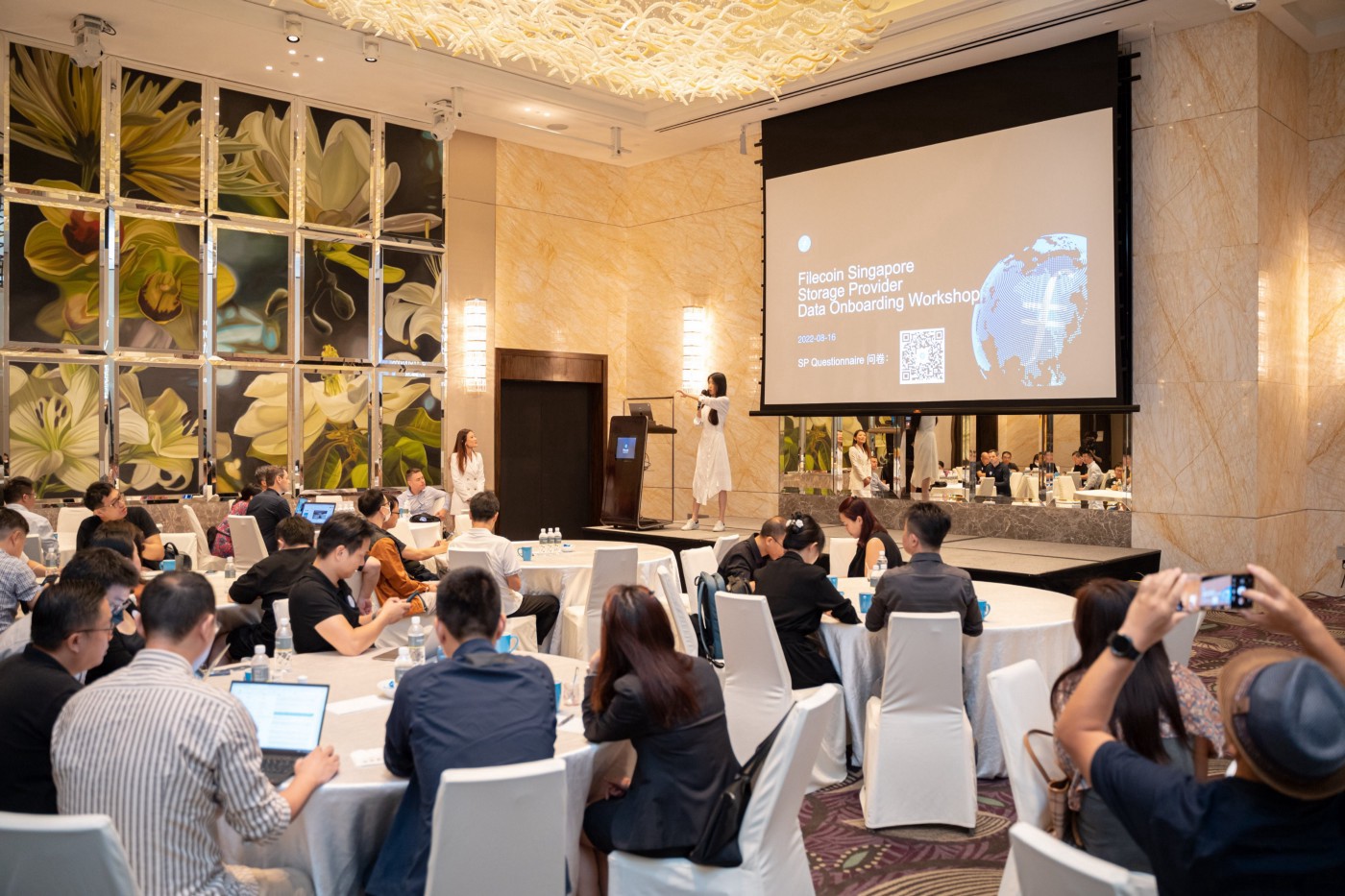 David, CEO of GreaterHeat, together with participants including Stefaan Vervaet, Angelo Shalley, Keren Yin, Joao Fiadeiro, Clara Tsao, representative of the Filecoin Foundation, and CB Tan, representative of the BigData Exchange David, CEO of GreaterHeat, said at the conference that there are many issues of interest to Filecoin.
David, CEO of GreaterHeat, said at the conference that Filecoin storage providers are currently facing a very serious development dilemma, mainly in the following three aspects.
First, the current cost of data encapsulation equipment is very high, and the investment threshold is relatively high for newcomers who want to enter this industry.
Second, as part of the Fil-Plus program, storage incentives such as Datacap have not yet formed a fixed allocation mechanism, and Datacap supply is unstable. It is difficult for storage service providers to make reasonable expectations and allocations of Datacap resources.
Third, Filecoin storage costs are vulnerable to fluctuating electricity prices.
For storage service providers, these dilemmas directly affect their normal production and operation. Although they are all very optimistic about the track of distributed storage, these problems do exist objectively and are very tricky at present.
For users, these dilemmas also cause them to worry about the stability of Filecoin storage services.
To help storage providers out, GreaterHeat CEO David says the company will soon launch a "remote encapsulation solution" that will save storage providers 60% of their operating costs!
GreaterHeat can provide storage providers with "pay-as-you-go" data encapsulation services, which means that storage providers can directly purchase sectors that are effectively encapsulated without having to worry about the cost of encapsulation equipment, Datacap, and fluctuating electricity prices, etc. GreaterHeat's solution will undoubtedly rewrite the In the future, everyone will be able to participate in the Filecoin ecosystem and become a member of the distributed storage providers.
During the workshop, Angelo Schalley, Solution Architect at Protocol Labs, João Fiadeiro, Chief User Growth Officer, and others presented "Project Moonlanding", "Singularity & Tooling", "Project CyberTruck", and other projects. Filecoin is planning to launch an exciting eco-building program that will blossom in the coming months.
Through this workshop, GreaterHeat and Filecoin officials further deepened their friendship. Both parties expressed that they will play their respective resource advantages, deepen cooperation in Filecoin ecological construction, community communication, etc., continuously explore Filecoin's greater commercial landing scenarios, and promote the continuous development of Filecoin real data storage.
GreaterHeat is a Singapore-based Web3 technology company dedicated to using cutting-edge web 3 technology to meet the needs of large-scale applications, aiming to help more people enter the world of cryptocurrency, accelerate the transformation of the Internet from Web 2 to Web 3, and accelerate the transformation of information infrastructure to sustainable energy and outer space.