The signing ceremony of the consulting contract between GreaterHeat Singapore and HUAWEI CLOUD was held at Huawei Singapore AI Lab on 7 July 2022 at 10 a.m. David, GreaterHeat CEO and management, Zeng Xingyun, President of HUAWEI CLOUD Asia Pacific, Lei Yang, General Manager of HUAWEI CLOUD Singapore, and David Rui Houwei, Director of HUAWEI CLOUD Consulting Overseas Competence Centre, were all present to witness this important moment.
At the beginning of the ceremony, David, CEO of GreaterHeat, gave a speech in which he recalled the process from the first contact with Huawei on 27 February to the final cooperation today, and expressed his full recognition of Huawei's customer-centric service concept and professional capabilities. GreaterHeat was impressed by the enthusiasm and positive attitude of Huawei from the beginning to the end, which is worth learning more about.
Afterwards, Mr. Zeng Xingyun, President of HUAWEI CLOUD Asia Pacific, gave a speech. Zeng Xingyun first welcomed the members of GreaterHeat and expressed his gratitude to GreaterHeat for recognizing and choosing HUAWEI CLOUD, saying that in the coming cooperation, Huawei will give full play to its professional capabilities and management and technical experience to support the global expansion of GreaterHeat's Web3 and other businesses.
Both parties expressed that they will give full play to their respective professional capabilities and resources in the industry to carry out comprehensive cooperation in the areas of enterprise strategy management and R&D management, and focus on the research and development of new Web3 technologies to continuously explore the greater business prospects and new forms of Web3 and promote the construction and development of Web3 infrastructure.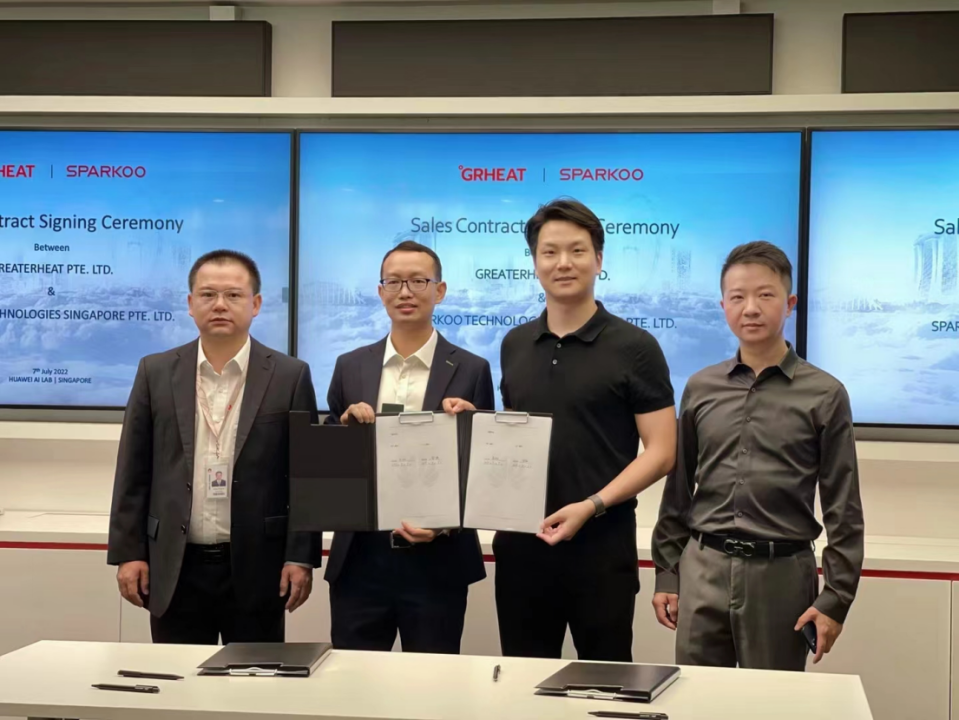 GreaterHeat was founded in 2021 and is headquartered in Singapore. It is an information infrastructure provider that integrates blockchain distributed storage, application development, ZK computing, edge computing, and ecological strategic investment. Since its inception, the company has been deeply involved in the Web3 space, aiming to help a new generation of Internet users take control of data sovereignty and build a better Internet world.
HUAWEI CLOUD is Huawei's cloud service brand, opening up Huawei's 30 years of technology accumulation and product solutions in the ICT field to customers, providing stable, reliable, secure and trustworthy cloud services that are sustainable. HUAWEI CLOUD is committed to making the cloud ubiquitous, making intelligence omnipresent and building a cloud base for a smart world. For the future smart world, HUAWEI CLOUD will continue to innovate and work together with customers, partners and developers to practice cloud nativity with cloud native thinking, realizing all-digital, all-cloud, AI-driven, everything is a service.
In the future, Greaterheat will join hands with HUAWEI CLOUD to promote the research and development of new Web3 technologies and the exploration of Web3 business forms, creating long-term value for both parties and writing a new chapter of Web3 together.